On behalf of Organizing Committee of Arthroplasty 2023, We are pleased to announce the "3rd International Webinar on Arthroplasty
and Orthopedic Surgery
" scheduled during
December 4-5
,
2023 (GMT+4)
. Arthroplasty 2023 Webinar offers an enthusiastic opportunity for the growing generations occupied in various researches to improve their abilities in the field of
Orthopedic Surgery
. It will also include an extensive update on the current developments, recent innovations, new approaches, practical challenges encountered, preoperative and postoperative management in the field on orthopedics. In addition to this, the participants will learn about recent trials being practiced that are likely to influence future practices. This Arthroplasty 2023 Webinar is the premier forum for professors, researchers, students, members from the renowned societies and institutes, from academia and industry to explore their shared interest in the field of Arthroplasty and Orthopedic Surgery.
Past Webinar Presentation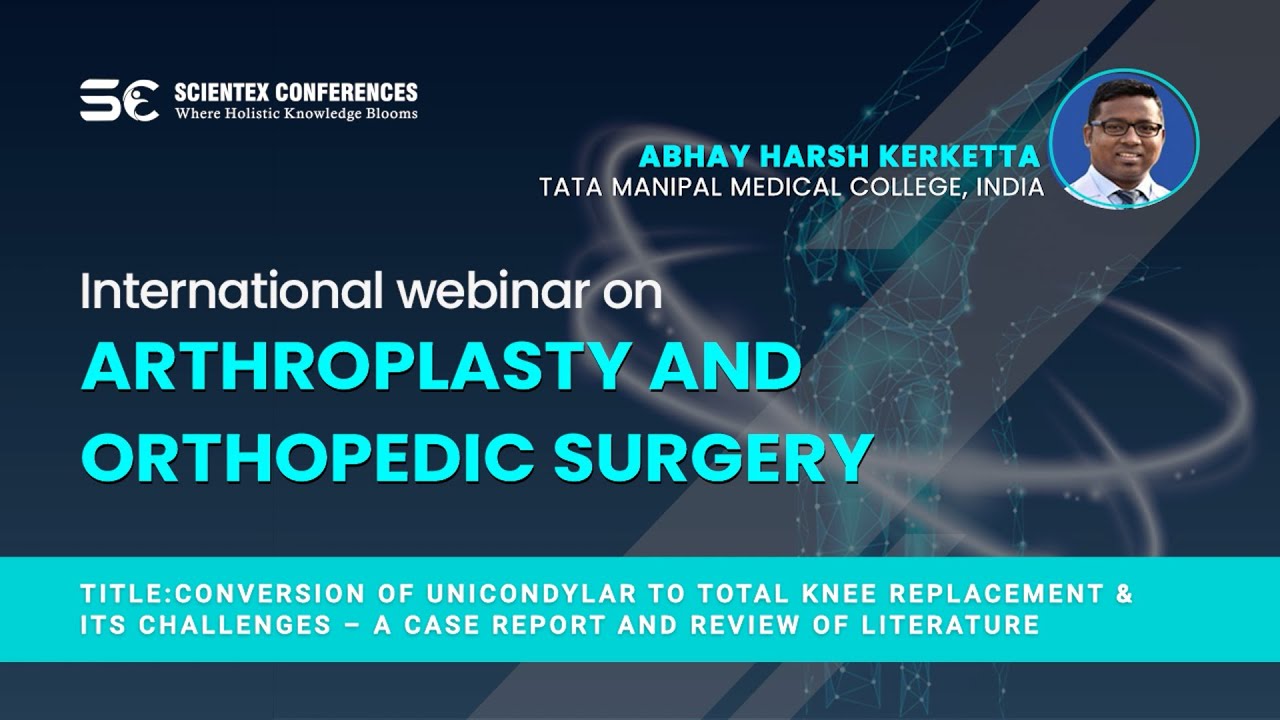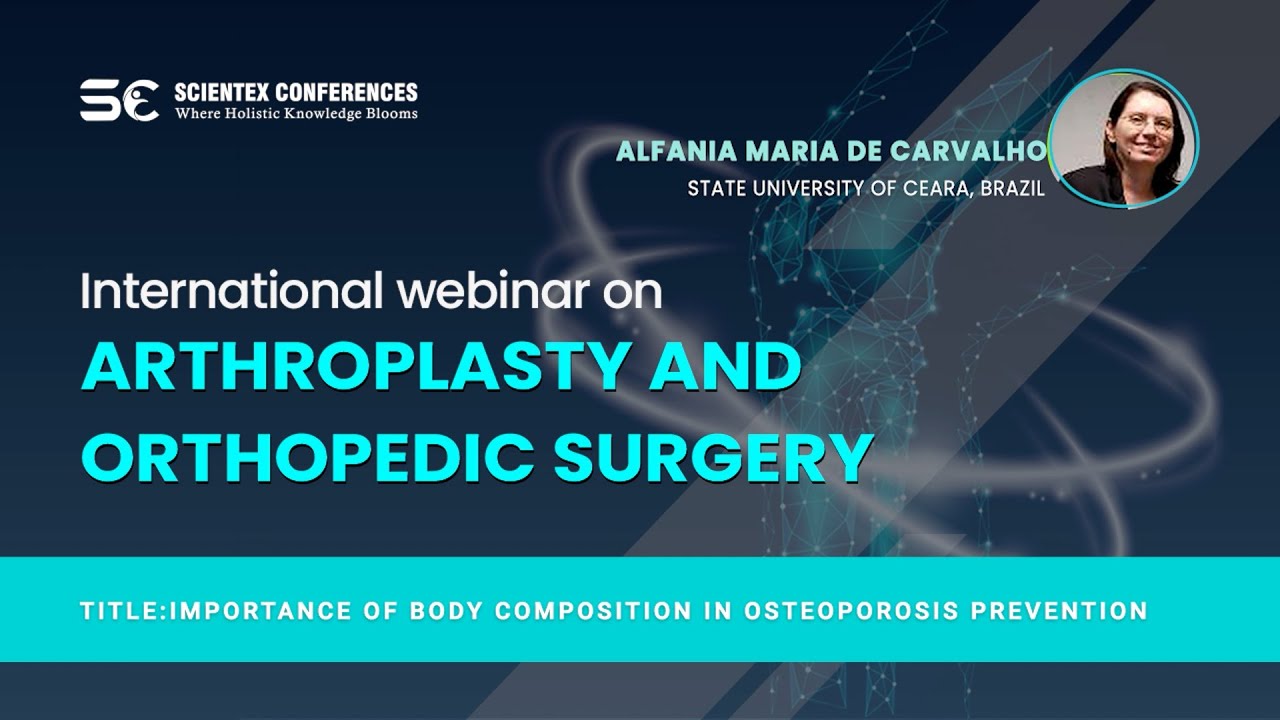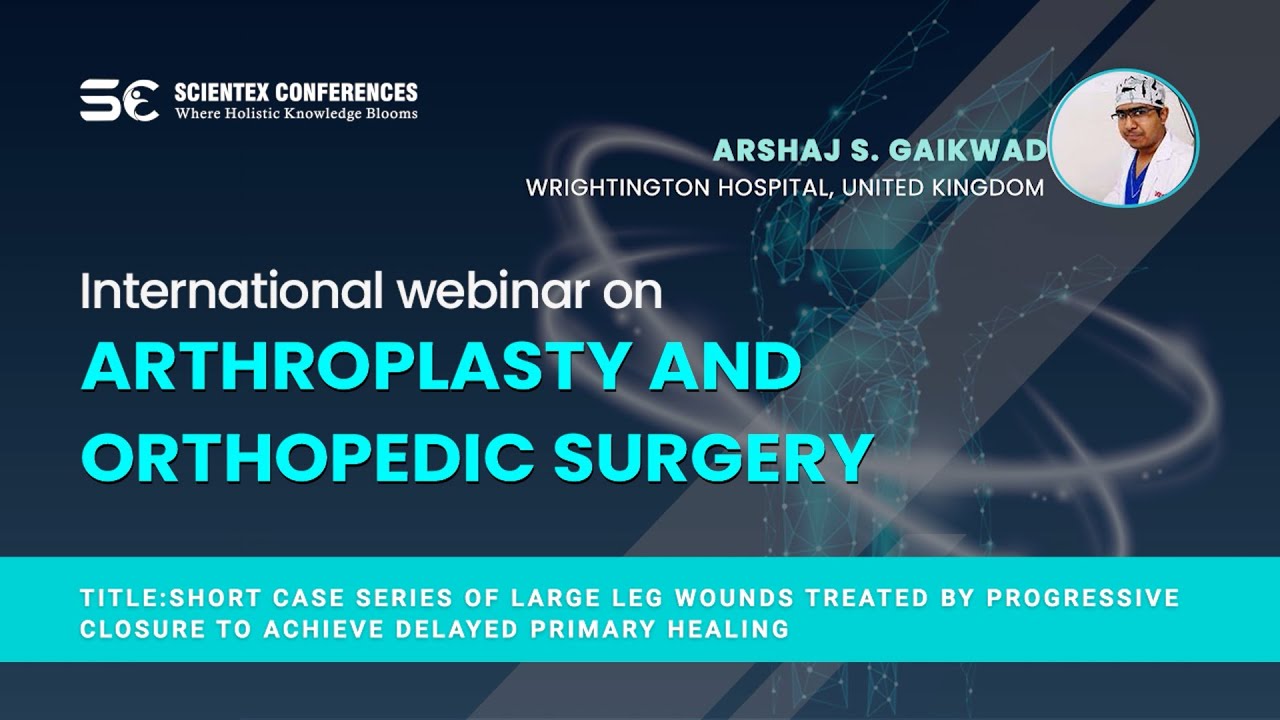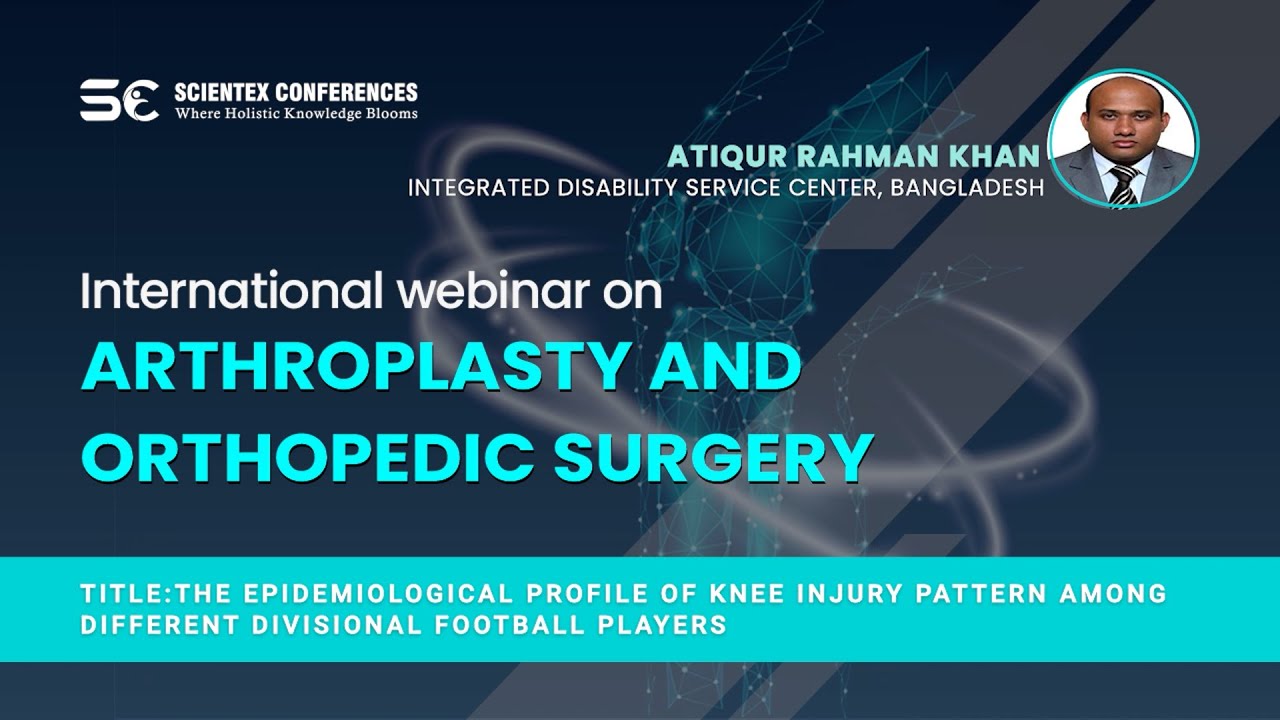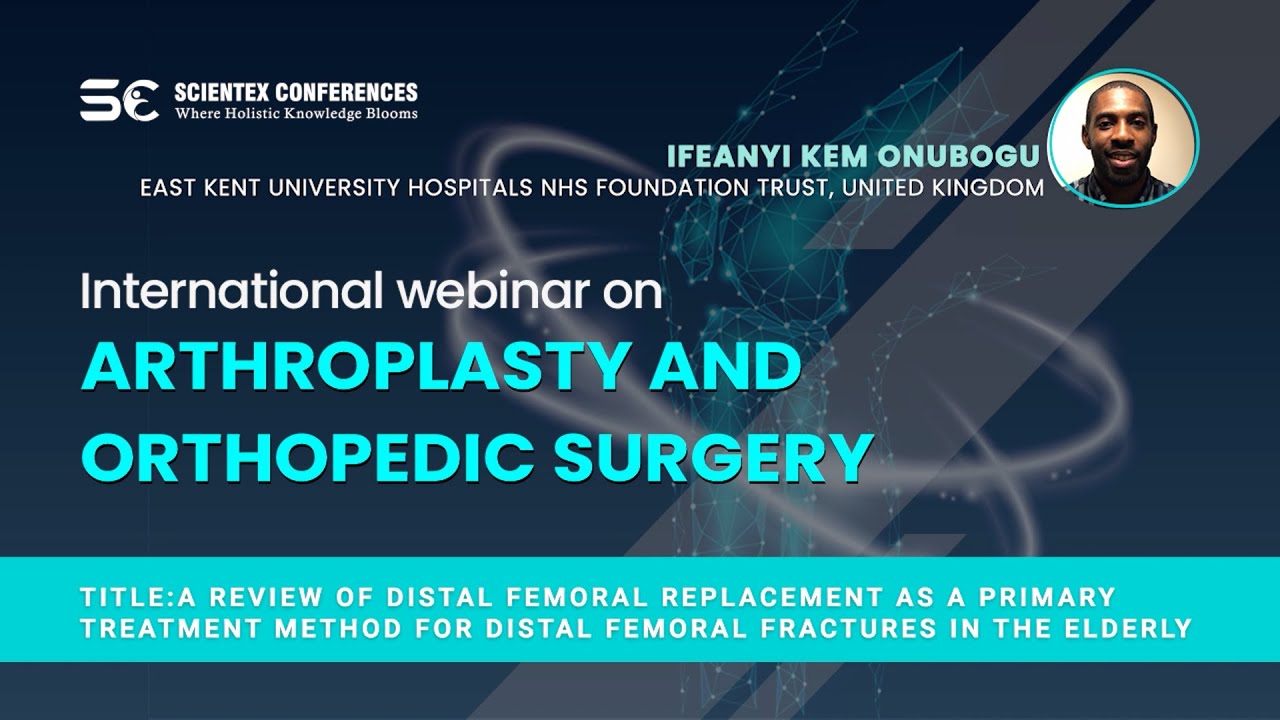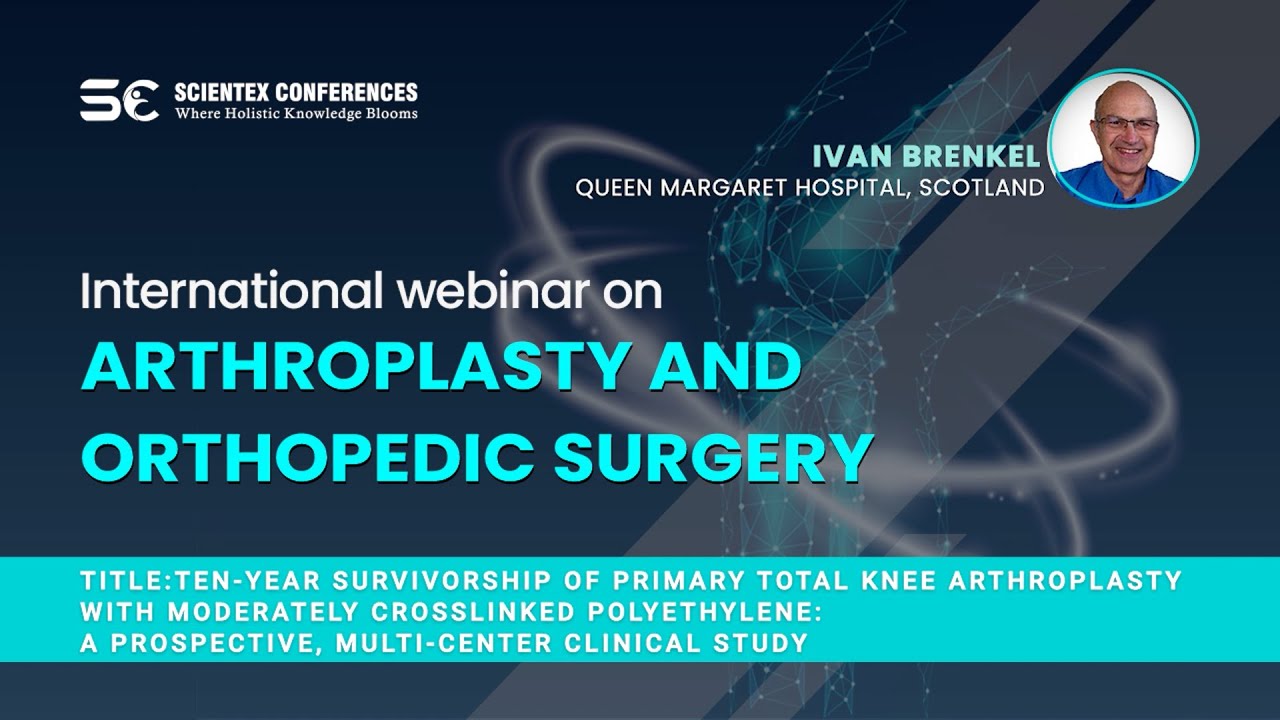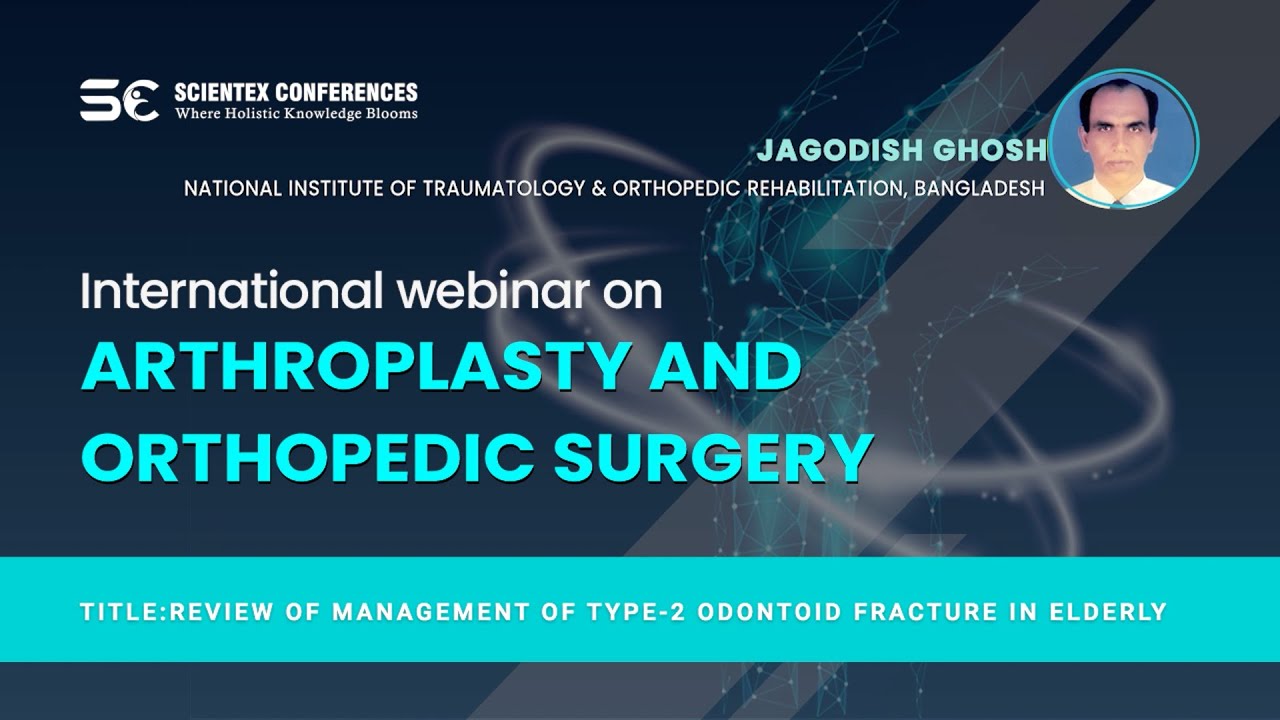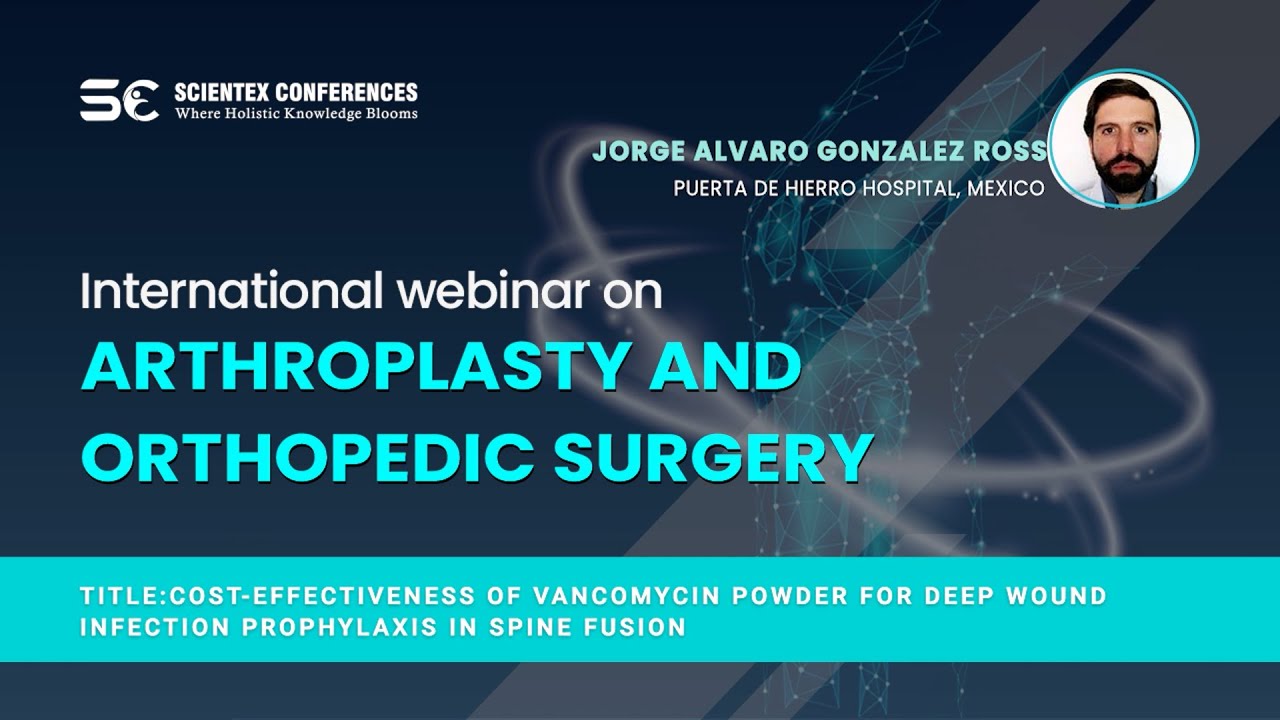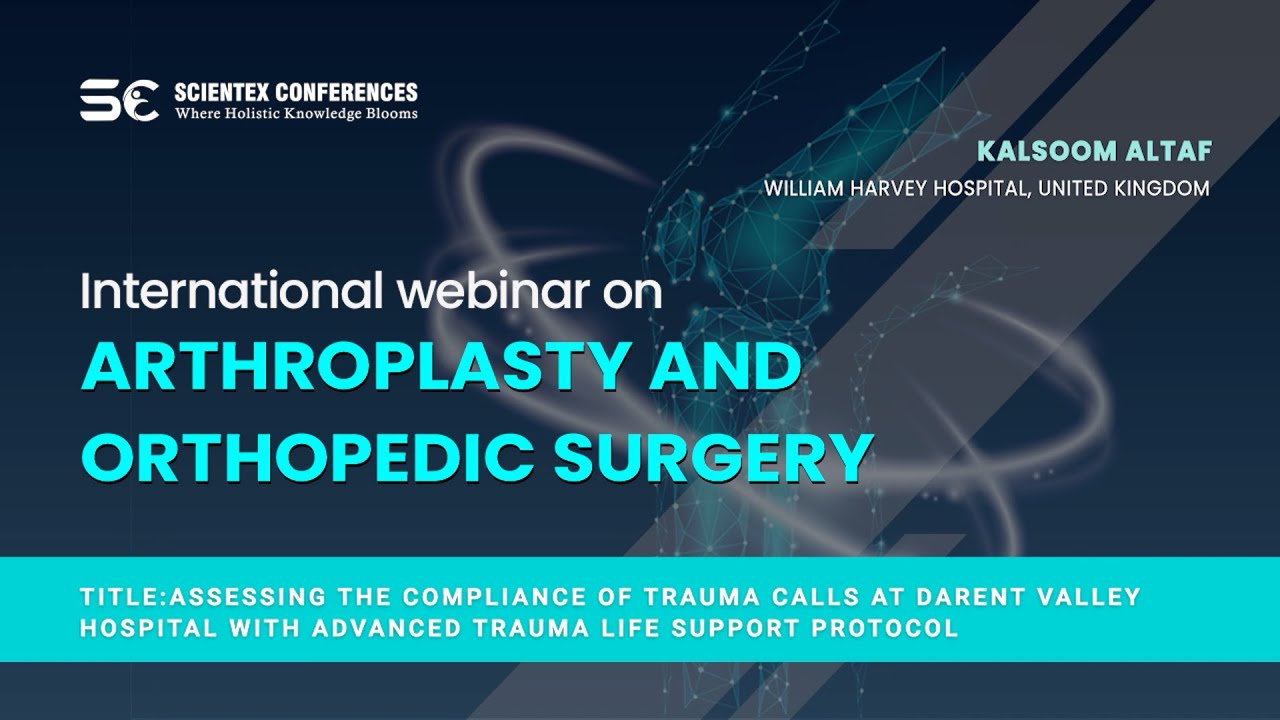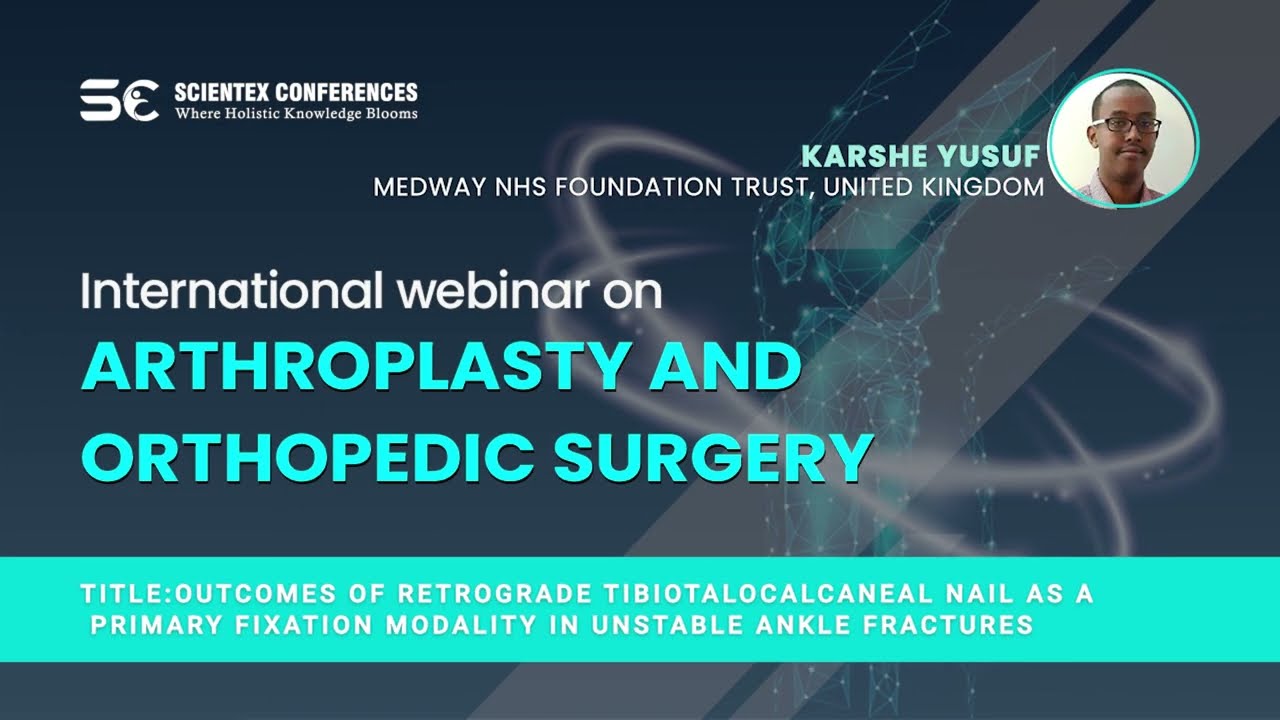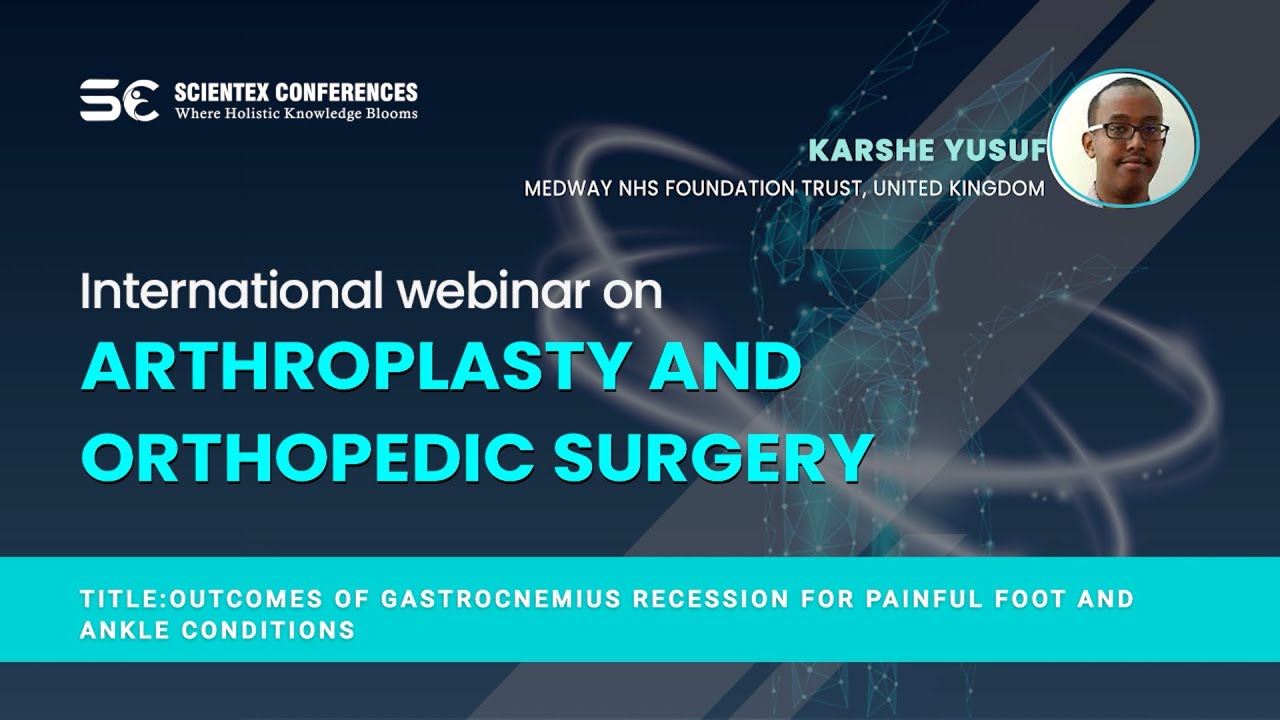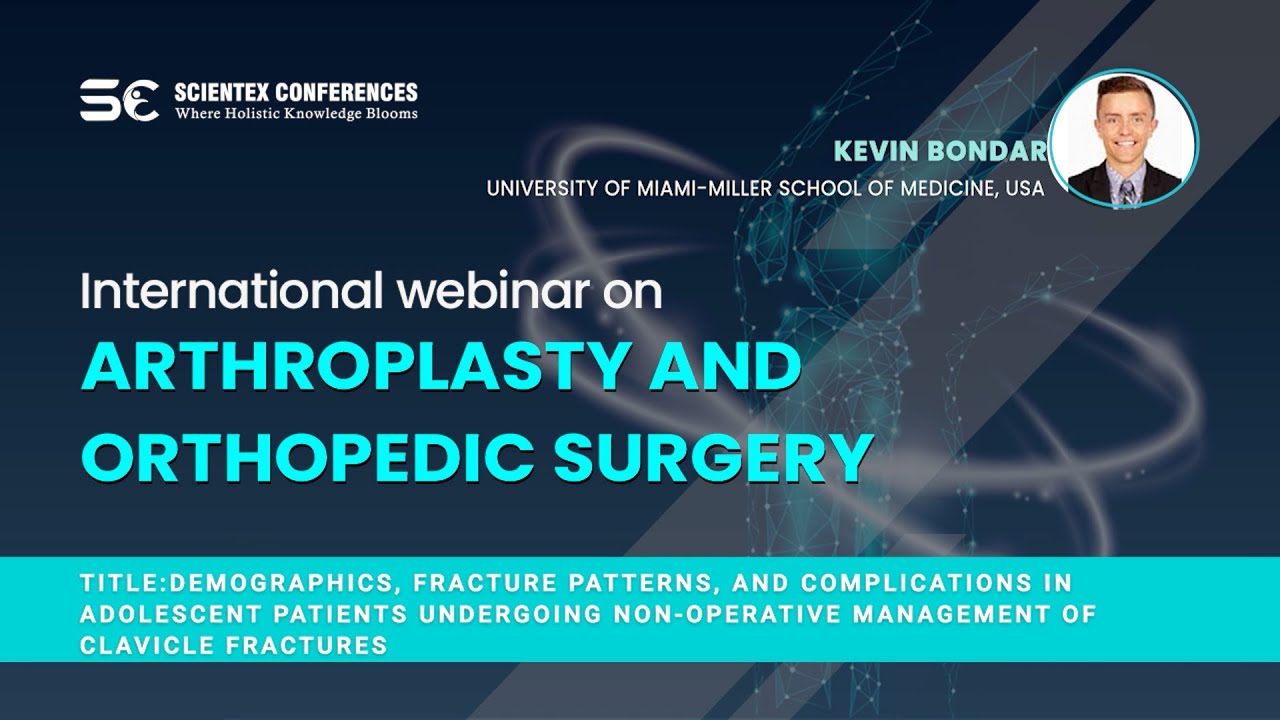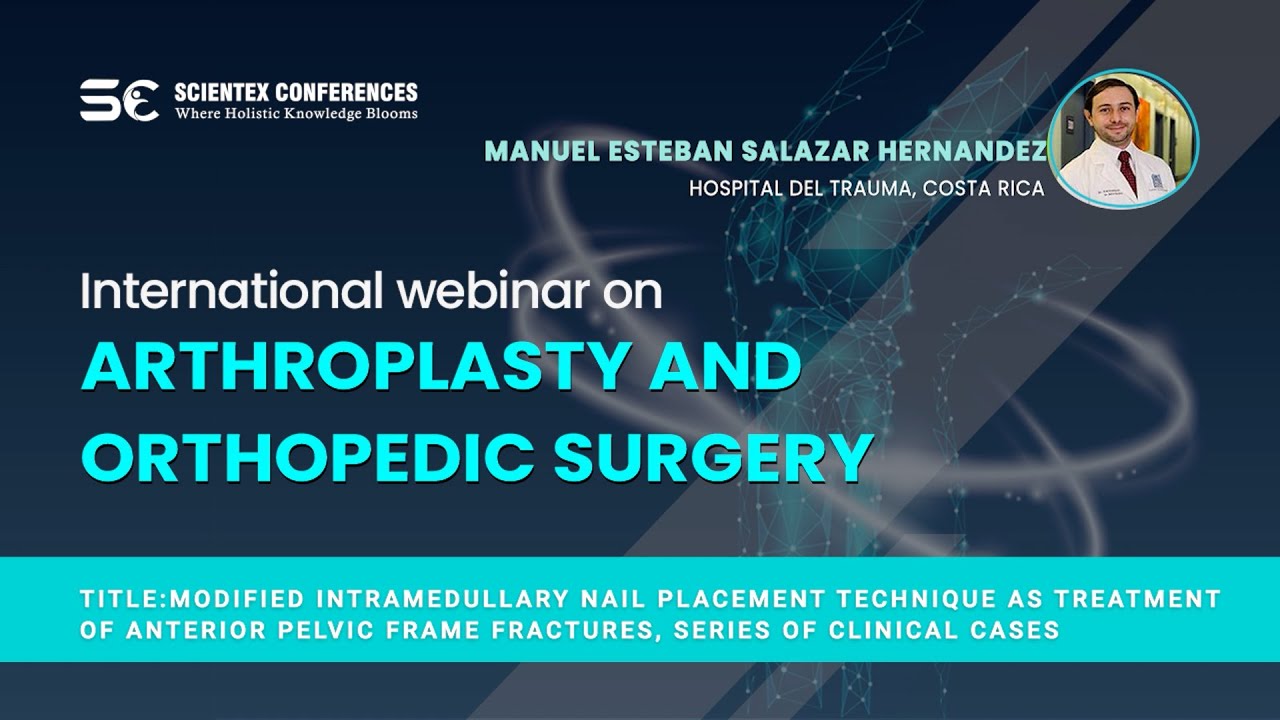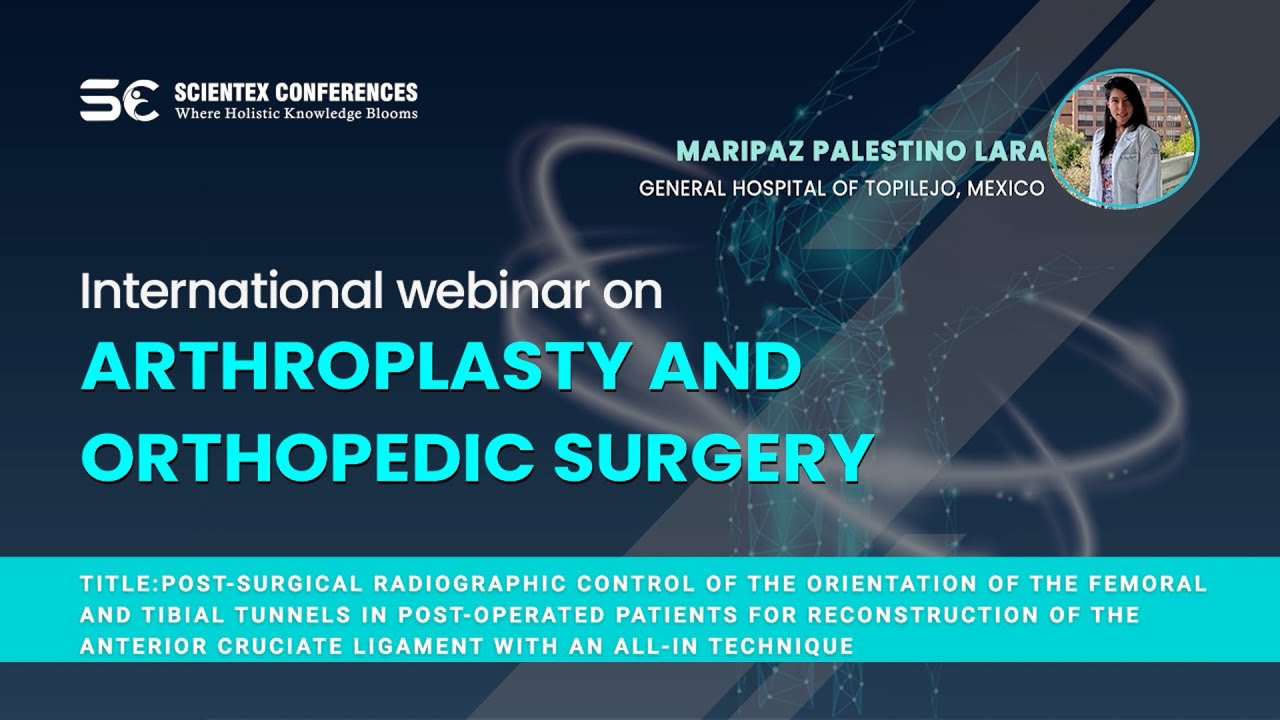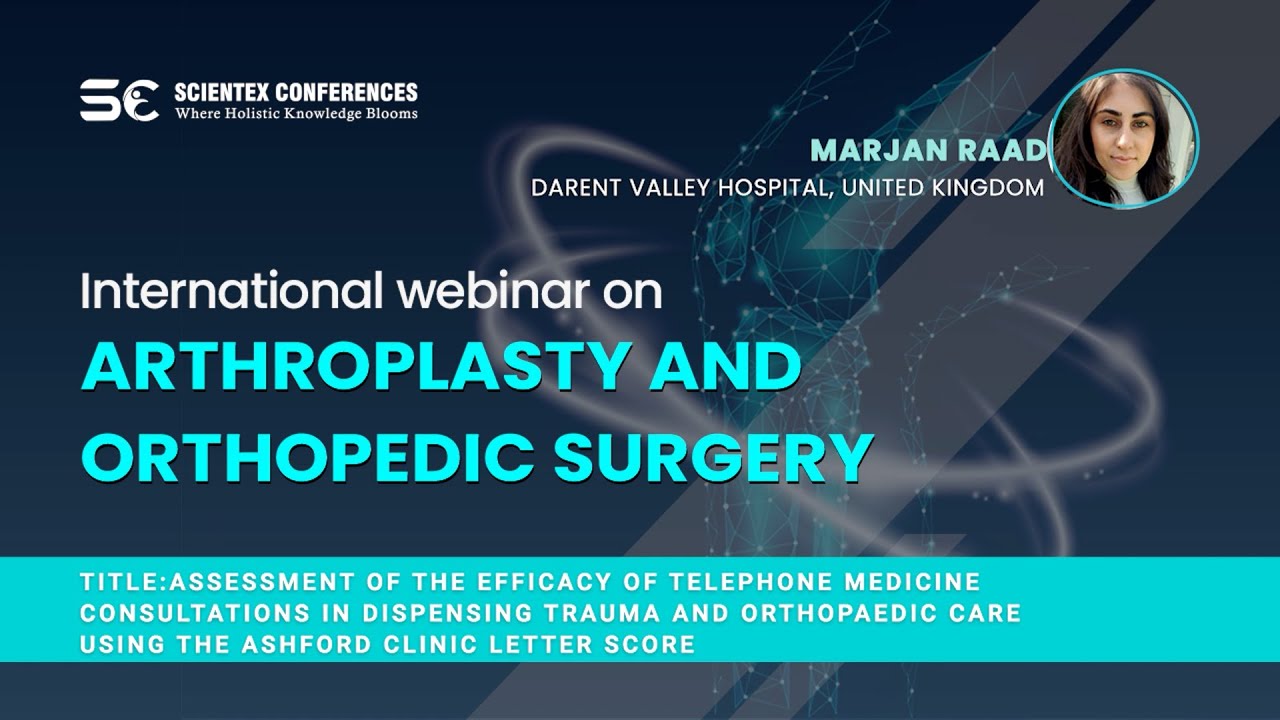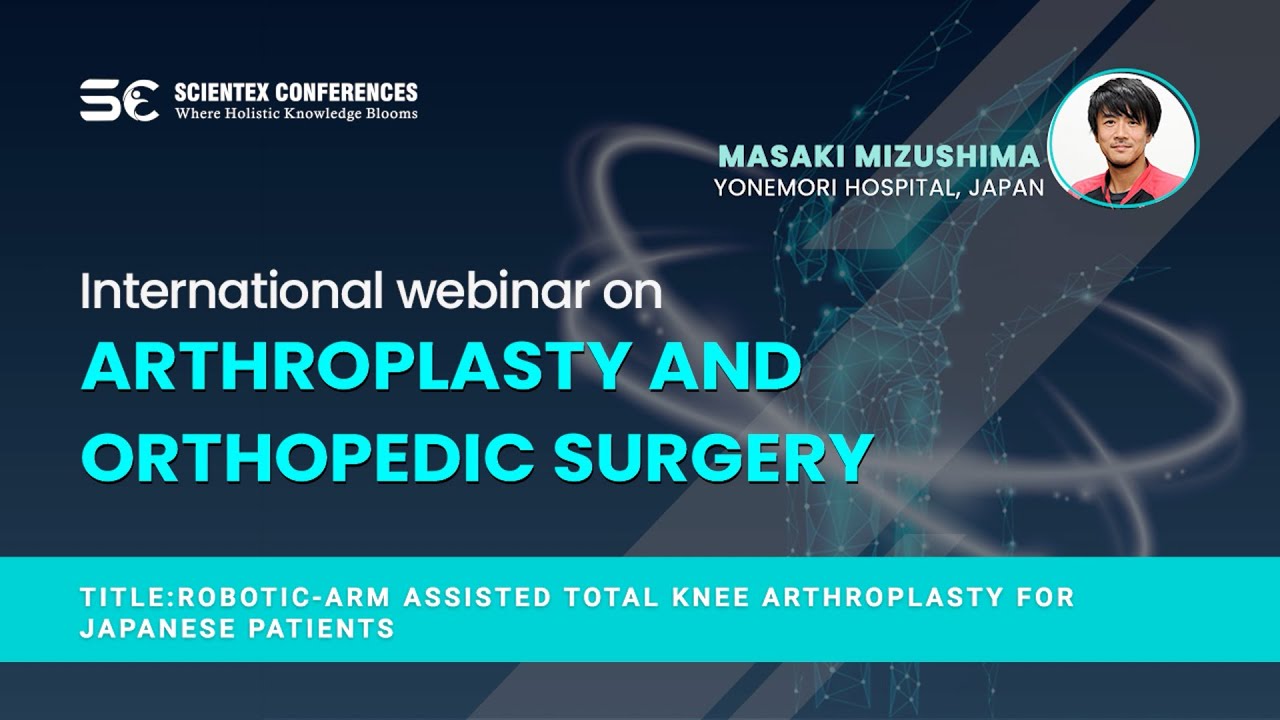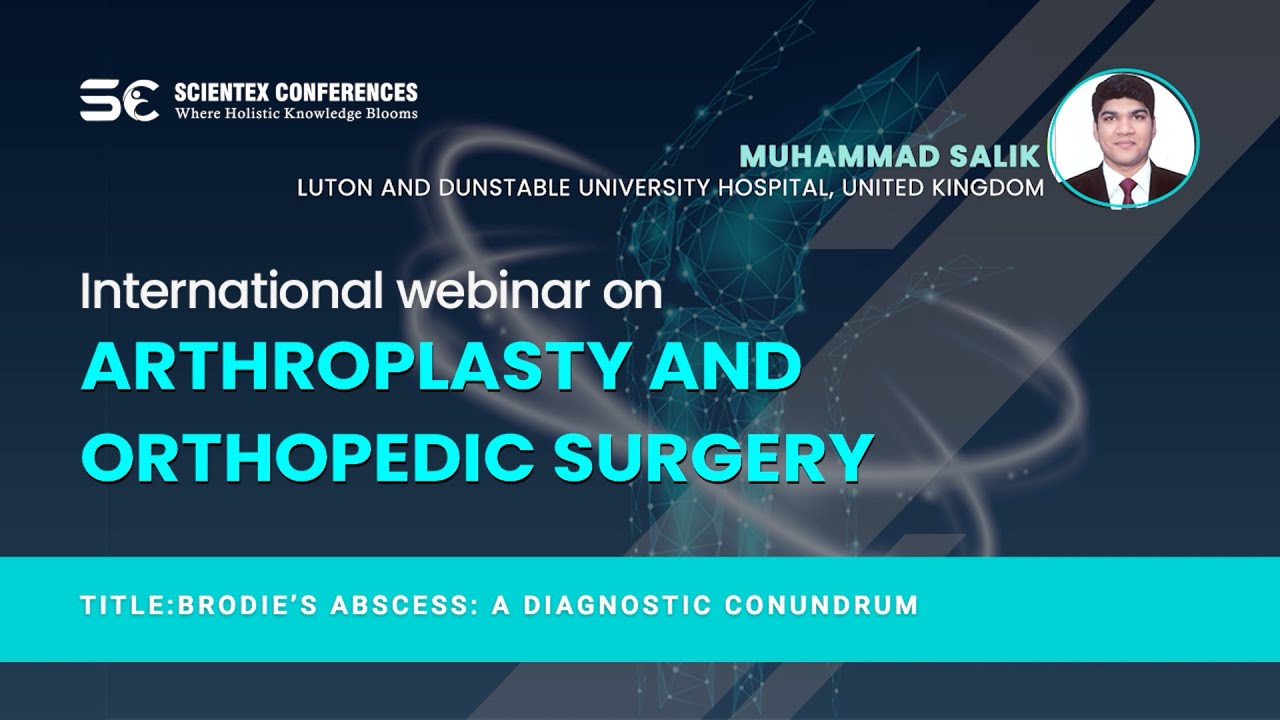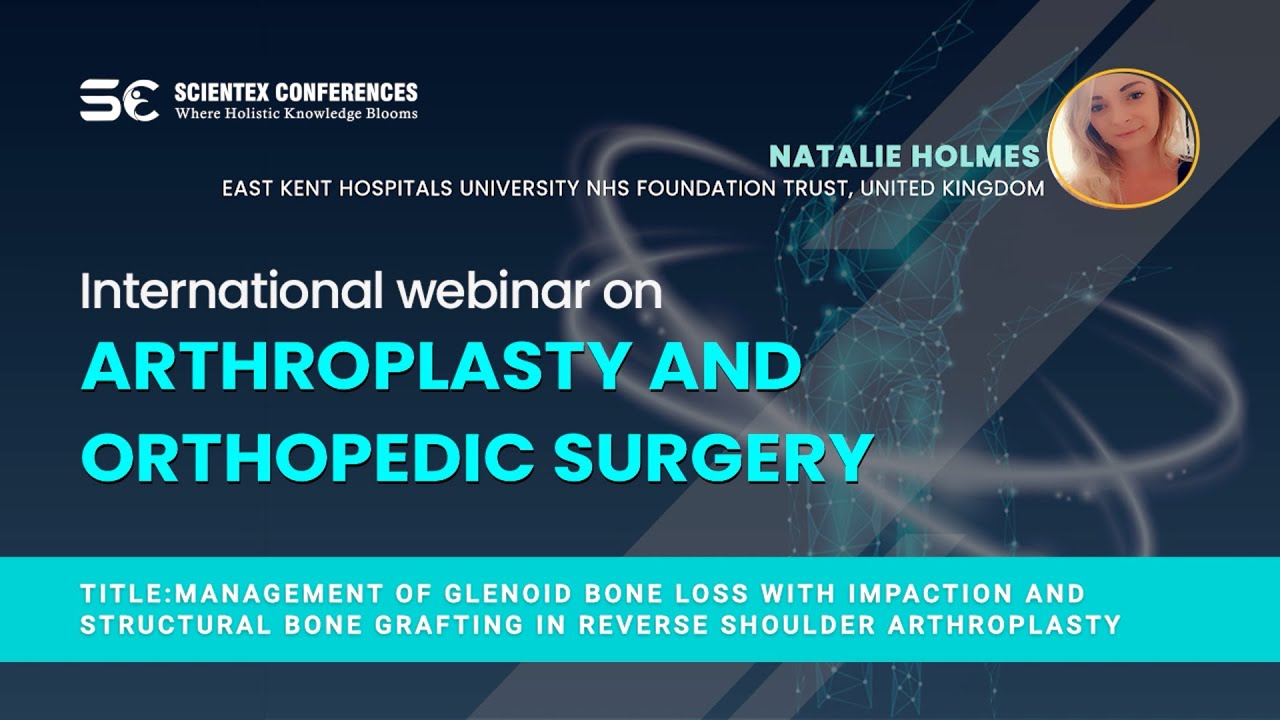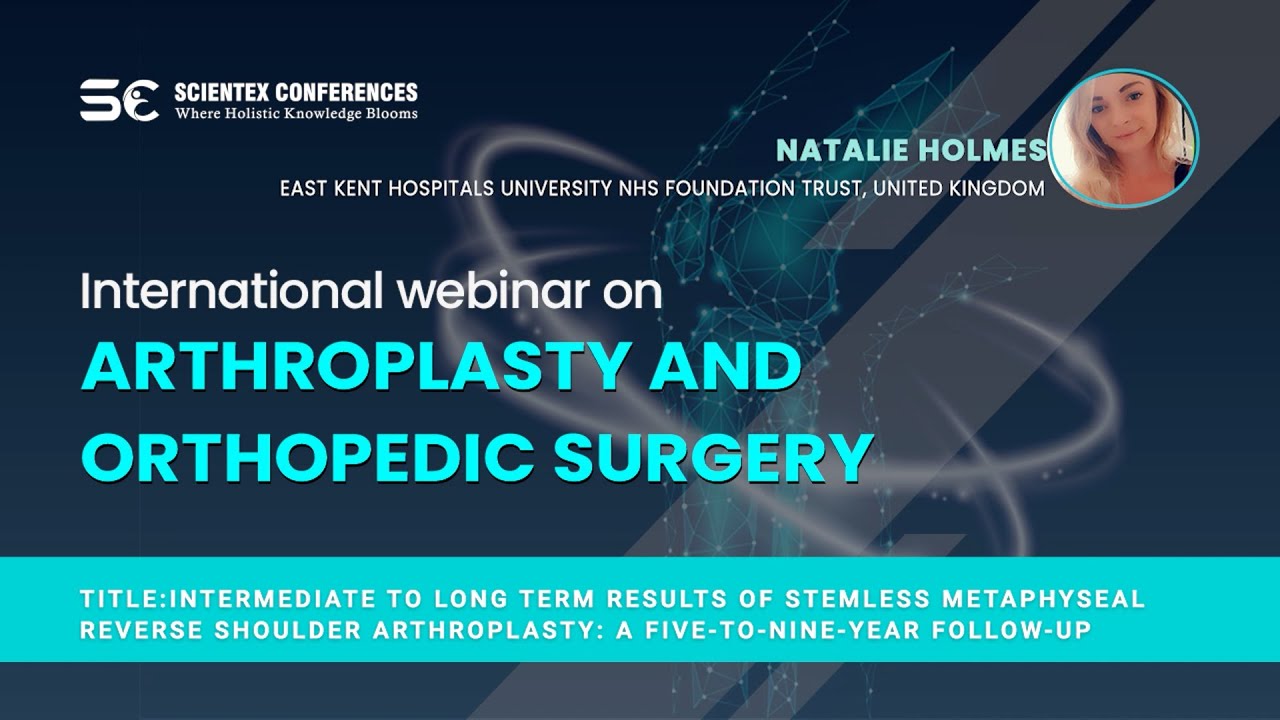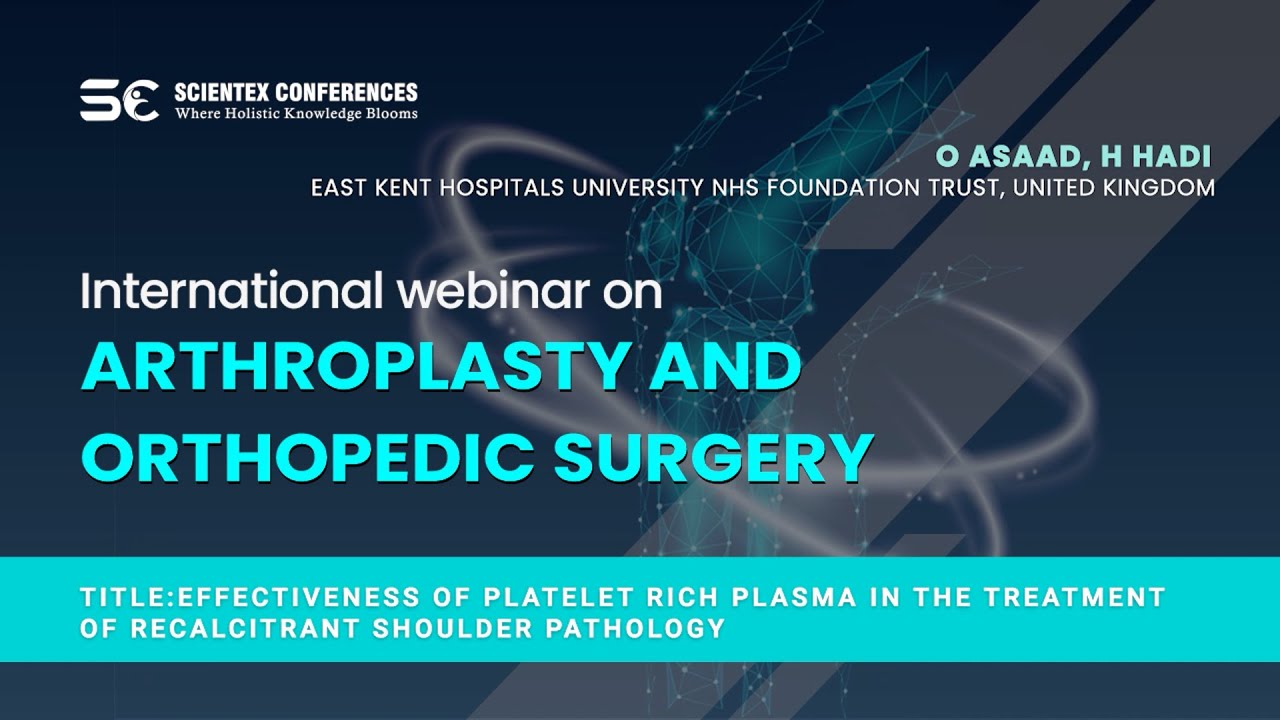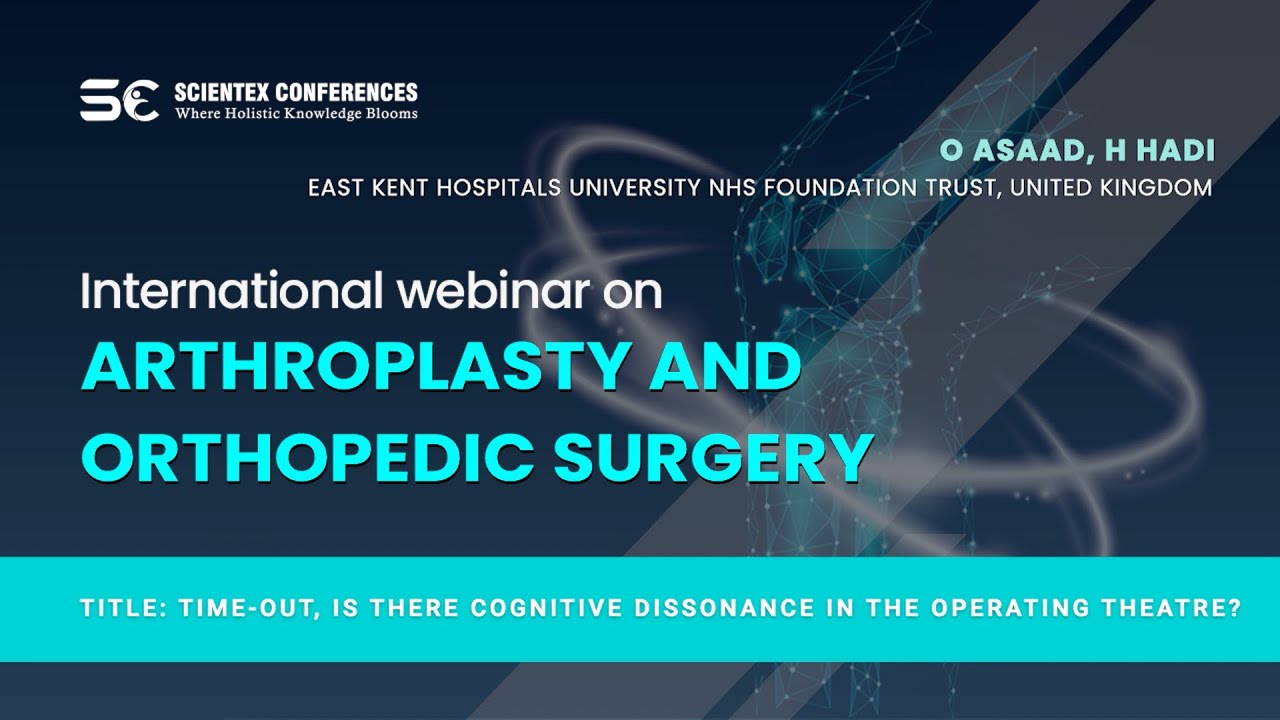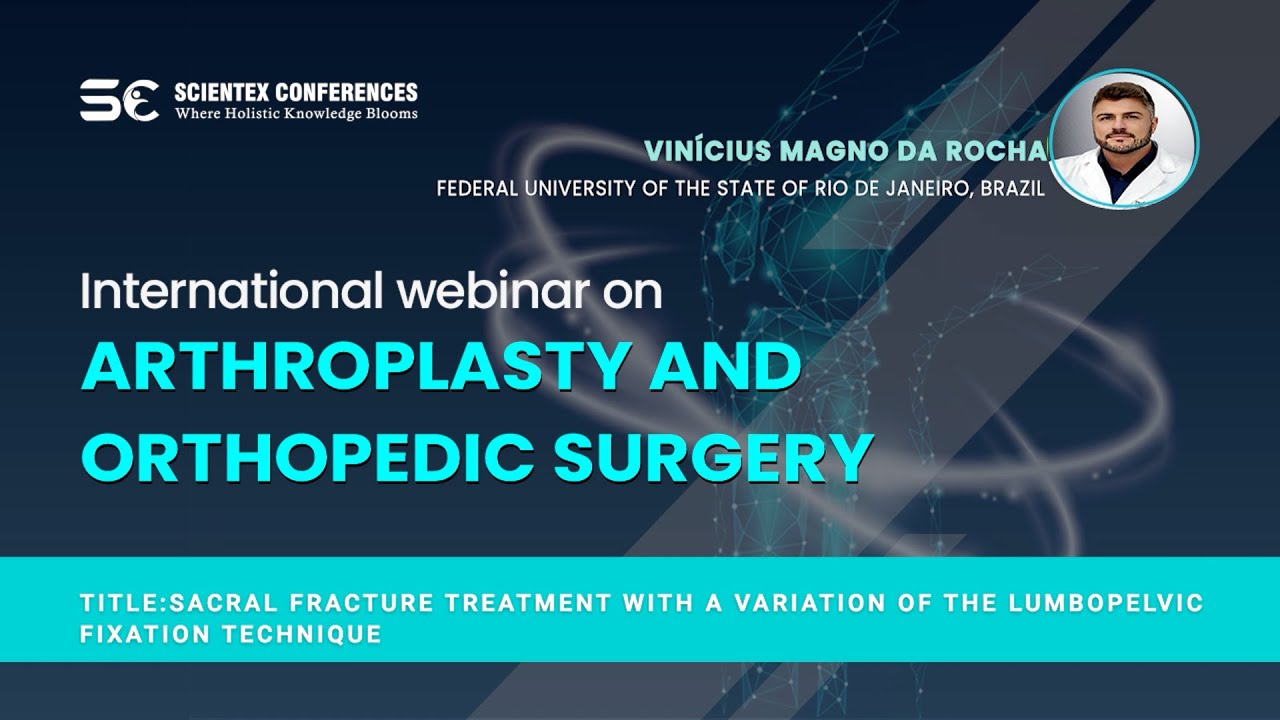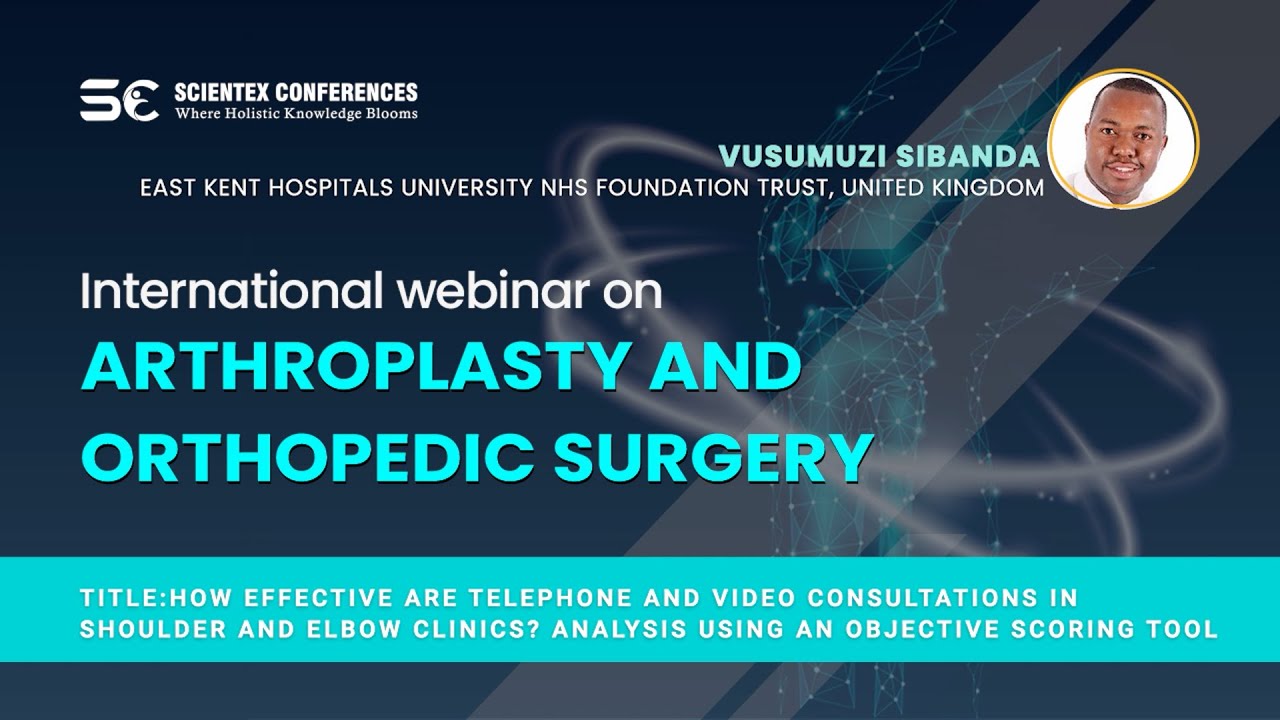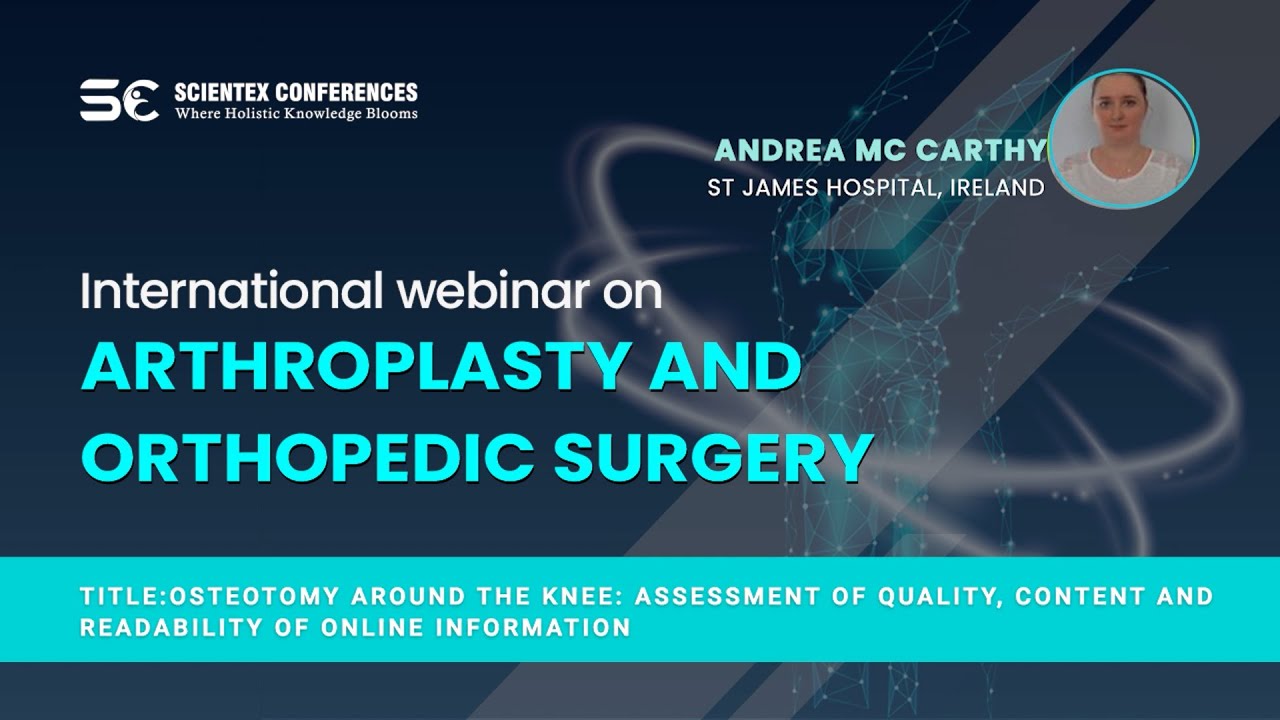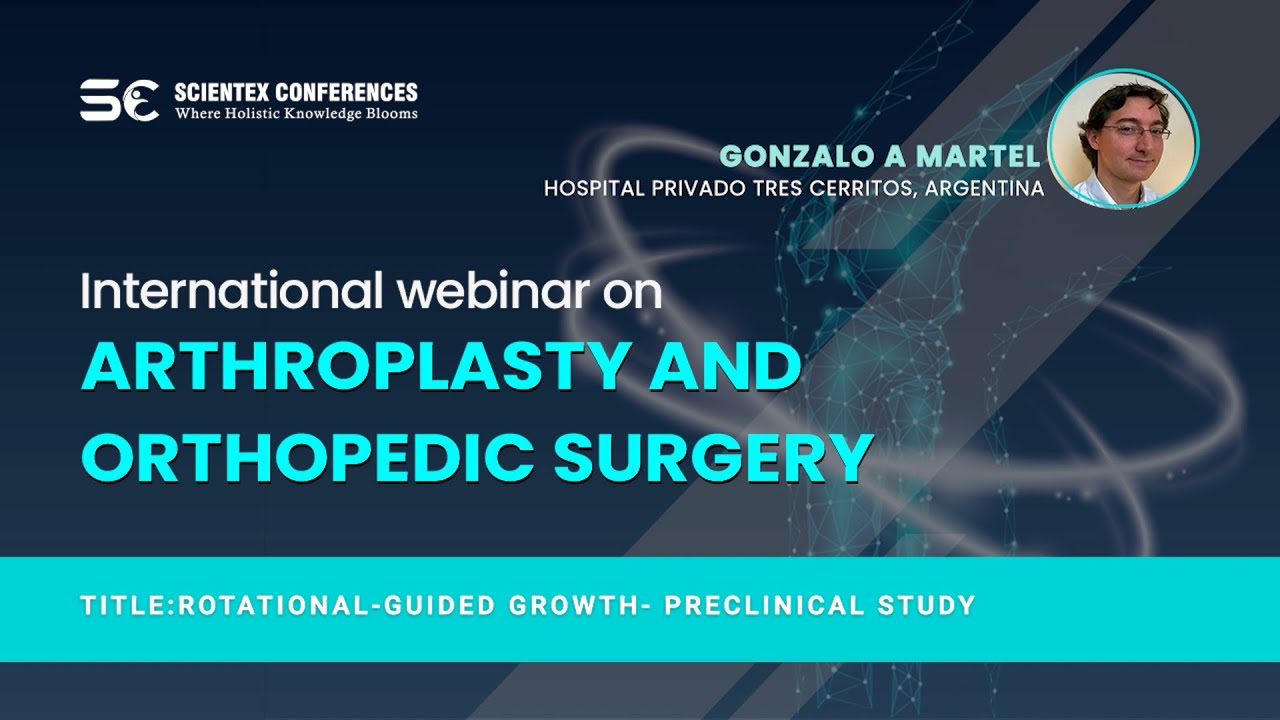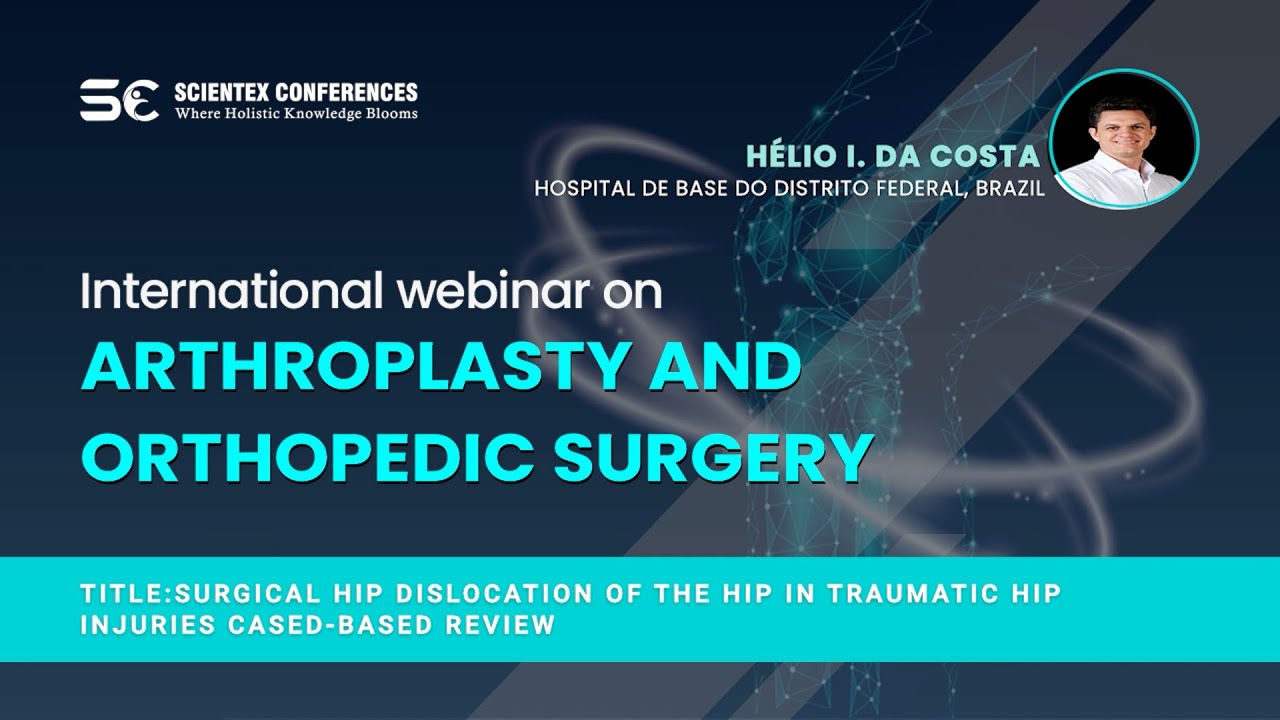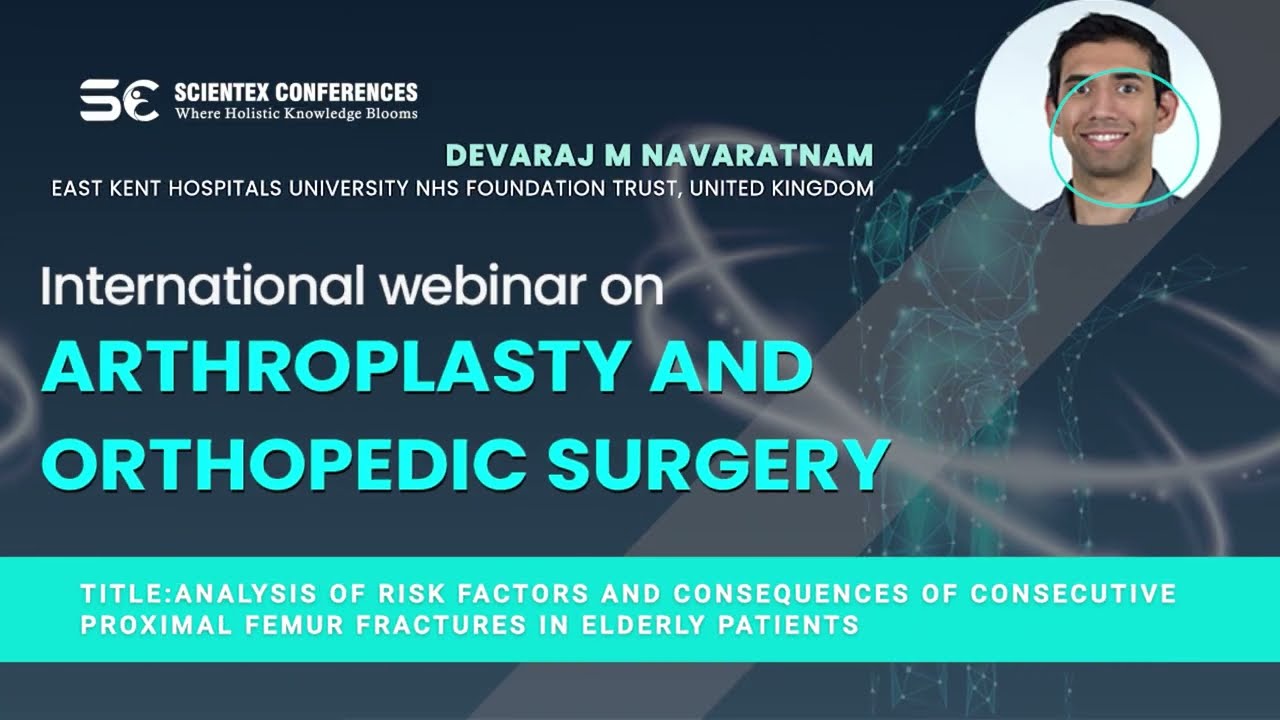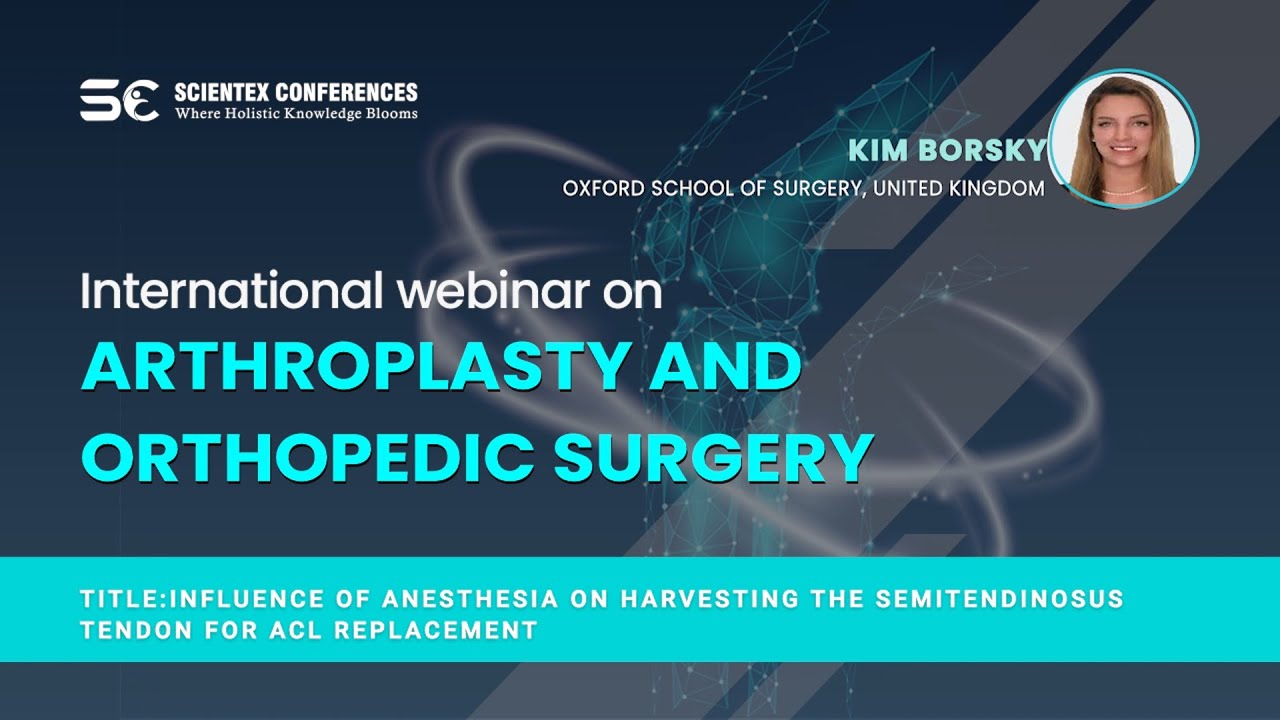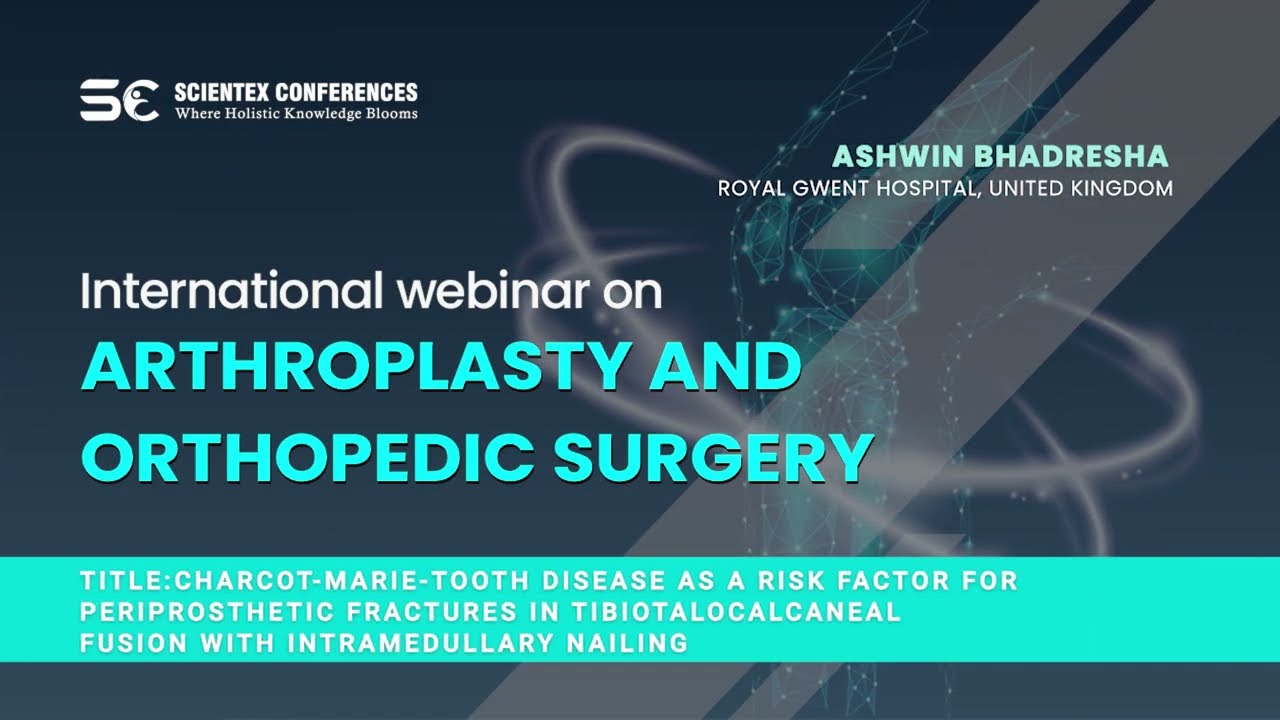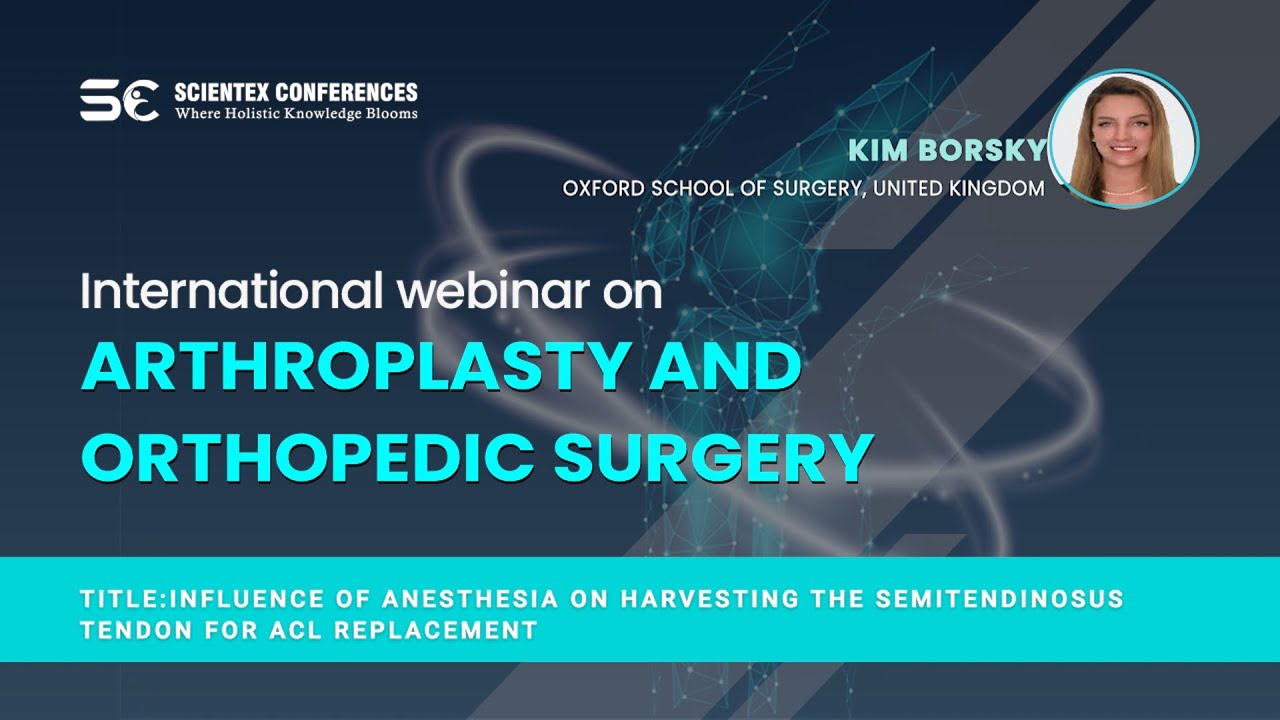 Past Webinar Presentation Links
Title : Conversion of unicondylar to Total Knee Replacement & its challenges – A case report and review of literature
Abhay Harsh Kerketta, Tata Manipal Medical College, India
Title : Importance of body composition in osteoporosis prevention
Alfania Maria de Carvalho, State University of Ceara, Brazil
Title : Short case series of large leg wounds treated by progressive closure to achieve delayed primary healing
Arshaj S. Gaikwad, Wrightington Hospital, United Kingdom
Title : The epidemiological profile of knee injury pattern among different divisional football players
Atiqur Rahman Khan, Integrated Disability Service Center, Bangladesh
Title : A review of Distal Femoral Replacement as a primary treatment method for distal femoral fractures in the elderly
Ifeanyi Kem Onubogu, East Kent University Hospitals NHS Foundation Trust, United Kingdom
Title : Ten-year survivorship of primary Total Knee Arthroplasty with moderately crosslinked polyethylene: A prospective, multi-center clinical study
Ivan Brenkel, Queen Margaret Hospital, Scotland
Title : Review of management of type-2 odontoid fracture in elderly
Jagodish Ghosh, National Institute of Traumatology & Orthopedic Rehabilitation, Bangladesh
Title : Cost-effectiveness of vancomycin powder for deep wound infection prophylaxis in spine fusion
Jorge Alvaro Gonzalez Ross, Puerta de Hierro Hospital, Mexico
Title : Assessing the compliance of trauma calls at Darent Valley Hospital with Advanced Trauma Life Support protocol
Kalsoom Altaf, William Harvey Hospital, United Kingdom
Title : Outcomes of retrograde Tibiotalocalcaneal nail as a primary fixation modality in unstable ankle fractures
Karshe Yusuf, Medway NHS Foundation Trust, United Kingdom
Title : Outcomes of gastrocnemius recession for painful foot and ankle conditions
Karshe Yusuf Medway NHS Foundation Trust, United Kingdom
Title : Demographics, fracture patterns, and complications in adolescent patients undergoing non-operative management of clavicle fractures
Kevin Bondar, University of Miami-Miller School of Medicine, USA
Title : Increased cytokine levels and histological changes in cartilage, synovial cells and synovial fluid after malleolar fractures
Lucas Ranzoni, University of São Paulo, Brazil
Title : Modified intramedullary nail placement technique as treatment of anterior pelvic frame fractures, series of clinical cases
Manuel Esteban Salazar Hernandez, Hospital del Trauma, Costa Rica
Title : Post-surgical radiographic control of the orientation of the femoral and tibial tunnels in post-operated patients for reconstruction of the Anterior Cruciate Ligament with an all-in technique
Maripaz Palestino Lara, General Hospital of Topilejo, Mexico
Title : Assessment of the efficacy of telephone medicine consultations in dispensing trauma and orthopaedic care using the Ashford Clinic Letter Score
Marjan Raad, Darent Valley Hospital, United Kingdom
Title : Robotic-arm assisted Total Knee Arthroplasty for Japanese patients
Masaki Mizushima, Yonemori Hospital, Japan
Title : Brodie's abscess: A diagnostic conundrum
Muhammad Salik, Luton and Dunstable University Hospital, United Kingdom
Title : Management of glenoid bone loss with impaction and structural bone grafting in reverse shoulder arthroplasty
Natalie Holmes, East Kent Hospitals University NHS Foundation Trust, United Kingdom
Title : Intermediate to long term results of stemless metaphyseal reverse shoulder arthroplasty: A five-to-nine-year follow-up
Natalie Holmes, East Kent Hospitals University NHS Foundation Trust, United Kingdom
Title : Effectiveness of Platelet Rich Plasma in the treatment of recalcitrant shoulder pathology
O Asaad, H Hadi East Kent Hospitals University NHS Foundation Trust, United Kingdom
Title : Time-Out, is there cognitive dissonance in the operating theatre?
O Asaad, H Hadi East Kent Hospitals University NHS Foundation Trust, United Kingdom
Title : Sacral fracture treatment with a variation of the Lumbopelvic Fixation technique
Vinícius Magno da Rocha, Federal University of the State of Rio de Janeiro, Brazil
Title : How effective are telephone and video consultations in shoulder and elbow clinics? Analysis using an objective scoring tool
Vusumuzi Sibanda, East Kent Hospitals University NHS Foundation Trust, United Kingdom
Title : Osteotomy around the knee: Assessment of quality, content and readability of online information
Andrea Mc Carthy, St James Hospital, Ireland
Title : Rotational-guided growth- Preclinical study
Gonzalo A Martel Hospital Privado Tres Cerritos, Argentina
Title : Surgical hip dislocation of the hip in traumatic hip injuries cased-based review
Hélio I. da Costa, Hospital de Base do Distrito Federal, Brazil
Title : Analysis of risk factors and consequences of consecutive Proximal Femur Fractures in elderly patients
Devaraj M Navaratnam, East Kent Hospitals University NHS Foundation Trust, United Kingdom
Title : Choosing the right graft for Anterior Cruciate Ligament repair: 3-year results from a prospective cohort study
Kim Borsky, Oxford School of Surgery, United Kingdom
Title : Charcot-Marie-Tooth disease as a risk factor for periprosthetic fractures in Tibiotalocalcaneal fusion with intramedullary nailing
Ashwin Bhadresha, Royal Gwent Hospital, United Kingdom
Title : Influence of anesthesia on harvesting the Semitendinosus Tendon for ACL replacement
Kim Borsky, Oxford School of Surgery, United Kingdom
Orthopedic Surgeons

Researchers, Doctors

Orthopedic Faculty

Orthopedic Students

Sports Medicine Doctors

Orthopaedic Nurses

Spine Surgeons

Foot and Ankle Surgeons

Shoulder and Upper Limb Surgeons

Intensivists Junior Research fellows

Pain Therapist

Physiotherapist

Trauma Surgeons

Orthopedic Associations and Societies

Manufacturing Medical Devices Companies, Training Institutes, Business Entrepreneurs and Industry professionals.
Arthroplasty 2023: WHEN, WHAT AND WHY?
General Information:
Webinar Name: 3rd International Webinar on Arthroplasty and Orthopedic Surgery
Theme:
Advancing Scientific Research in Arthroplasty and Orthopedic Surgery
Date: December 04-05, 2023
Time Zone: GMT+4
Platform: Zoom
Benefits:
·
Get an opportunity to meet renowned scholars
·
Chances to Interact, & Forge Powerful Professional Relationships
·
Access to All Sessions Online
·
E-Handbook kit
·
E-Certificate Accreditation from the Organizing Committee
·
Online publication of Abstract and Biography on our website
Why to attend this event?
The learning objectives of the Conference are to train medical professionals, allied health professionals and clinical researchers so that they are better equipped to have a complete understanding of scientific strategies in approaching and solving technical glitches to create a better and benefiting orthopedic health community. This year's conference theme will focus on
·
The practical management and latest evidence-based clinical data that will highlight the most advanced strategies in detection, prevention and management of common orthopedic conditions through the most advanced techniques.
·
To obtain critical updates on new technology, products and procedures
·
Network with professional colleagues from across the country and around the world
·
Evaluate a range of orthopedic-related products for use in your clinical practice